We were taking down the wooden fence to gain access to the pine end (gable end) of the barn, and suddenly there it was – some curious chiselled markings on one of the stones, pretty much completely hidden by the fence.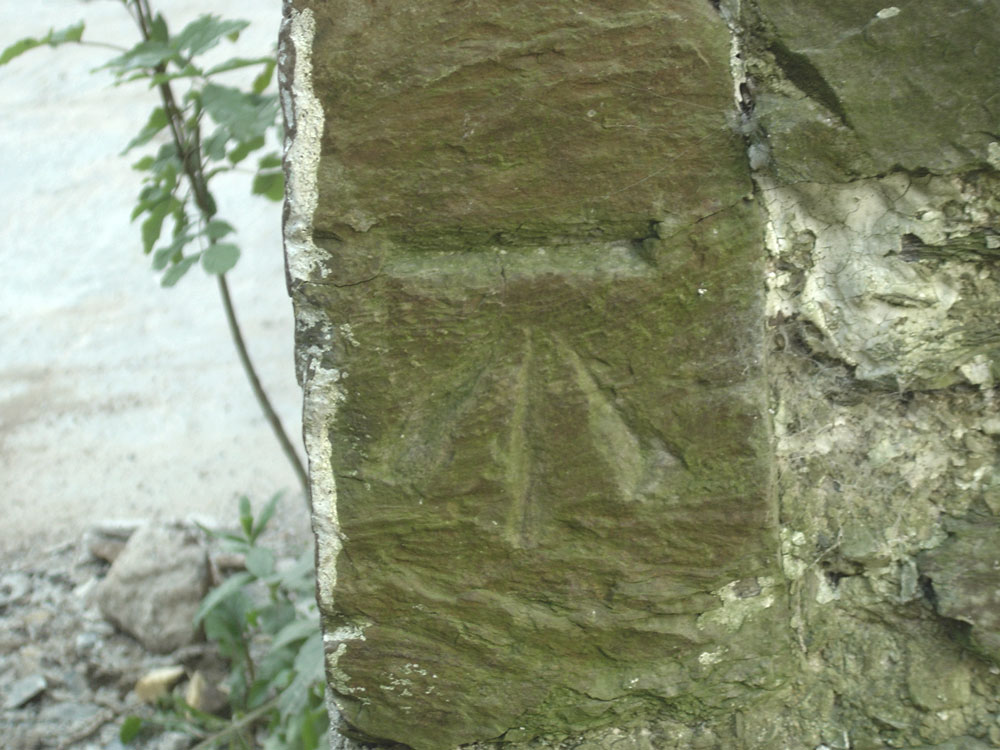 I had a few wistful minutes contemplating Freemasons and the Wicker Man, before Google put us straight – it is an Ordnance Survey benchmark used for measuring height above sea level. Specifically – it is a cut benchmark and it is Benchmark SN 3361 2509, 149.04m above sea level.
How do I know that? I was amazed and impressed to see that ALL the UK benchmarks can be seen on the Ordnance Survey online map.
More information about what they are and how they used to work can be found on the Ordnance Survey Blog. I find this stuff fascinating, but still can't for the life of me work out how they did it …