I was in back in Wisbech, my home town, and took an early morning walk in Wisbech Park. I'd been expecting storms and heavy rain, so the start of a beautiful sunny June day was unexpected and very much appreciated.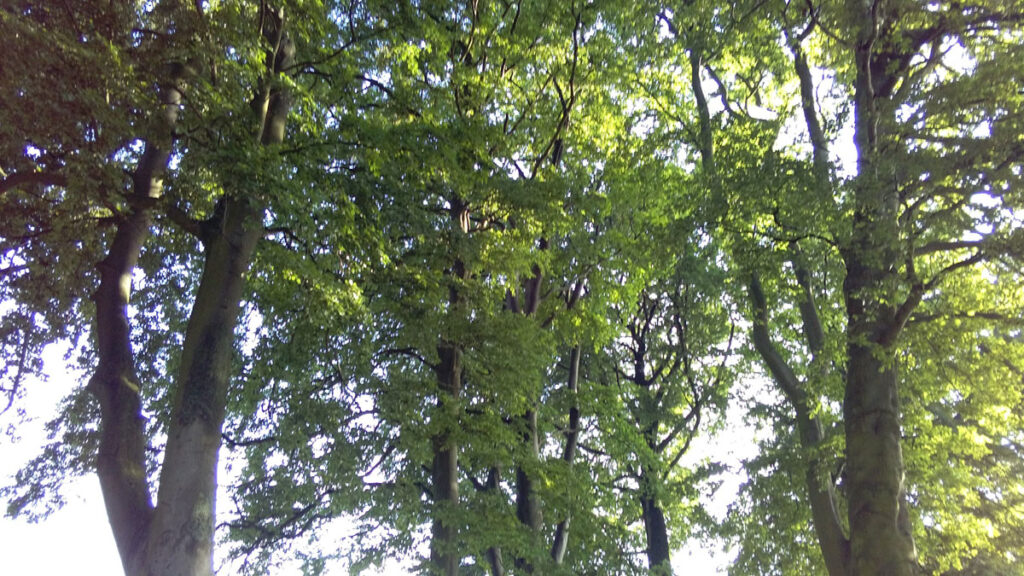 Wisbech Park itself was a place where I spent many hours as a child and it was good to see it thriving – many of the old features and facilities I remembered fondly had gone, with new ones in their places. But it was the trees that caught my eye. As a child they were very much taken for granted (with the exception of the conker-bearing horse-chestnut), and were simply stations to run between, hide behind, climb on and shelter under.
Seeing them again as an adult I was overwhelmed by their beauty, size, and variety. Beeches, horse-chestnuts, maples and sycamores, planes, sequoia, limes … and probably loads more but those are the ones that I remember now. The most striking for me were the oriental plane trees – very large trees with a beautiful grey flaky bark and the most amazing tentacle-like branches reaching high and wide in all directions.
I can't remember seeing trees as striking as these except maybe in Westonbirt Arboretum – nowhere near as many of course, but surprising for a small town like Wisbech.
If you are over in the east of England and loves trees this is one place that is really worth a visit.
In memory of Will Reeve.